Particle in Cell Consulting LLC was founded in 2010 with the goal of becoming the leader in development of custom-built software solutions for the rarefied gas and plasma dynamics community. The name of our company is taken from the particle in cell method commonly used to simulate plasmas. We are located in the Washington, D.C. metro area. Please contact us with the details of your project if you are interested in our services and we will get back to you shortly.
Our Team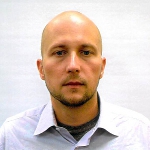 Lubos Brieda is the president and the primary developer at PIC-C. He has almost 10 years of experience developing computer simulation codes. He holds a masters degree in Aerospace Engineering from Virginia Tech and a Ph.D. in Mechanical and Aerospace Engineering from The George Washington University. At Virginia Tech, Lubos was the primary developer of a 3D plasma plume simulation code Draco. He also developed an immersed data visualization tool capVTE. At GWU, Lubos concentrated on multiscale modeling of Hall thrusters and analyzing atmospheric plasma discharges. His work experience includes support of the AFRL Hall thruster program and contamination control at NASA GSFC. Lubos spends his free time traveling, climbing US highpoints, and updating his cooking website. He can be reached at lubos.brieda@particleincell.com.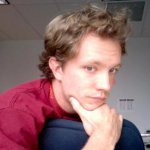 Alexander Barrie works for the heliophysics branch at NASA/GSFC. He has a masters degree from Virginia Tech in aerospace engineering with a thesis on differential spacecraft charging. He has extensive experience modeling plasma flows for electric propulsion applications with the Air Force Research Lab as well as charged particle and rarified gas modeling for NASA. He is fluent in C/C++, JAVA, Matlab, and Python and has developed algorithms and codes for spacecraft charging, PIC, surface erosion, DSMC, and material sputtering. He is currently working on the Fast Plasma Investigation for the Magnetosperic Multiscale mission modeling and testing the performance of the Dual Electron Spectrometer and the Instrument Data Processing Unit. In his spare time Alex enjoys rock climbing, mountain biking, and kayaking, among other outdoor adventures.
Our Collaborators and External Experts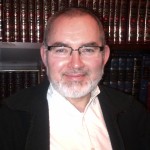 Michael Keidar is the Associate Professor of Mechanical and Aerospace Engineering at George Washington University and director of the Micropropulsion and Nanotechnolgy Laboratory. He has 20+ years of experience in both computer simulations (both fluid and particles) and experiments in various areas of plasma physics and technology including advanced spacecraft propulsion, nanotechnology, hypersonics and plasma medicine. He is the General Chair of upcoming IEPC to be held in Washington DC, October 2013.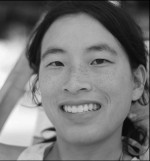 Shannon Cheng received her Ph.D. from the Massachusetts Institute of Technology's Department of Aeronautics and Astronautics. Her thesis topic was modeling lifetime and erosion mechanisms in Hall thrusters. While at the MIT Space Propulsion Lab she also worked on Hall thruster plume modeling with a focus on source model specification and was a primary developer of the 3D plasma plume simulation code Aquila. Her current pursuit as co-founder of eocys, LLC is developing techniques in computational imaging and computational lighting to offer new capabilities in a wide range of fields. Her free time is spent traveling, hiking, rock climbing, SCUBA diving and just generally being outside.
Madhusudhan Kundrapu has completed his Ph.D. degree in the department of Mechanical and Aerospace Engineering at The George Washington University. He specializes in modeling plasma flows using the magnetohydrodynamic (fluid) approach and synthesis of carbon nanotubes and other nanostructures using magnetized arc discharges. Madhu is currently working for the Tech-X Corporation. Before joining GWU, Madhu worked for the Indian Space Research Organisation (ISRO) in the area of hypersonics and design of thermal protection systems for reusable launch vehicles. His areas of interest include development of CFD software, shock wave ionization, directed energy, laser ablation, and communication blackout. Outside of research, Madhu is interested in yoga and meditation. You can find out more about Madhu at his personal site.