Plasma Physics and Scientific Computing Blog
Our blog features regular articles on numerical methods for plasma and rarefied gas simulations. Subscribe to the newsletter to avoid missing any articles. Interested in publishing your own research? Send us an email.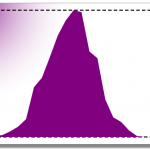 Direct Simulation Monte Carlo (DSMC) Method
DSMC, or Direct Simulation Monte Carlo, is a particle based method for simulating gas kinetics. Popularized by G.A. Bird in the 60's, this method is now commonly used as an alternative to CFD. In addition, DSMC is commonly combined with PIC codes to ...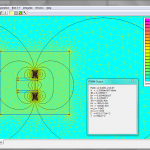 Exporting Magnetic Field from FEMM
FEMM is a powerful (and free) 2D magnetic, electrostatic, and heat transfer solver. FEMM contains a nice GUI for defining and analyzing the problem. It does not contain an option for exporting the results. However, you can export the results from FEM...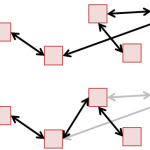 Efficient Particle Data Structures
Particle codes have very different memory optimization requirements than fluid-based solvers. Here we consider three types of data structures for holding particles that offer an efficient way of adding and removing particles and compare their perform...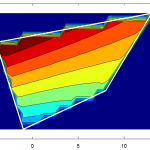 Interpolation using an arbitrary quadrilateral
This article describes how to interpolate data between a particle and an arbitrary quadrilateral cell used in non-Cartesian grids. The technique is illustrated with several Matlab / Octave examples. The examples show how pick points located inside th...