Plasma Physics and Scientific Computing Blog
Our blog features regular articles on numerical methods for plasma and rarefied gas simulations. Subscribe to the newsletter to avoid missing any articles. Interested in publishing your own research? Send us an email.
Implementation of VTK-based 3D visualization capability in a solver GUI
Over the past few weeks, we at PIC-C have been busy integrating VTK (The Visualization Toolkit) into a client's graphical user interface. The client for this project is a company specializing in CFD software for turbomachinery aerodynamic analysis....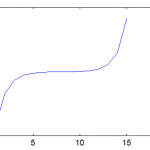 Nonlinear Poisson Solver
Nonlinear Poisson's equation arises in typical plasma simulations which use a fluid approximation to model electron density. This article describes how to solve the non-linear Poisson's equation using the Newton's method and demonstrates the algorith...

Code Optimization: Speed up your code by rearranging data access
Often, a significant code speed up can be accomplished by simply rearranging the way data is stored or accessed in memory. This article compares data access with arrays vs. linked lists, and compares loop ordering for 3D data sets. It also looks at a...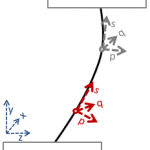 Orthogonal Curvilinear Coordinates
Cylindrical and spherical coordinates are just two examples of general orthogonal curvilinear coordinates. In this article we derive the vector operators such as gradient, divergence, Laplacian, and curl for a general orthogonal curvilinear coordinat...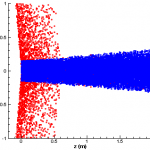 Monte Carlo Collisions (MCC) Example
Monte Carlo Collisions (MCC) is a simple algorithm for modeling particle collisions in situations where the target species is much denser than the source. In this example we use this method to model the charge-exchange (CEX) process in the plume of a...

Charge Exchange Collisions (CEX)
Charge exchange is an important reaction occurring in the plumes of electric propulsion devices. In this reaction, an ion and neutral come into a close contact and exchange an electron without any corresponding change in the momentum of the two parti...

HTML5 for Scientific Computing
HTML5 is the new standard for writing webpages. It introduces several new powerful capabilities, such as embedded video and drag and drop. It also introduces a new tag called canvas that allows us to do real time graphing and visualization using Java...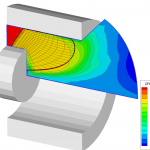 Multiscale Modeling of Hall Thrusters
One of the topics we specialize in at Particle In Cell Consulting is modeling of electric propulsion (EP) thrusters. These devices generate thrust by accelerating ionized propellant (plasma). One of the most efficient EP devices is the Hall thruster....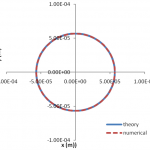 Particle Push in Magnetic Field (Boris Method)
A follow up on the previous article, in this tutorial we show you how to integrate the particle motion in the presence of a magnetic field. Inclusion of the magnetic field makes the integration an implicit problem, and care needs to be taken to conse...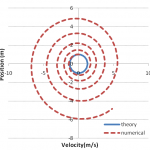 Leapfrog Particle Push (Velocity Integration)
In this article we discuss probably the most fundamental aspect of numerical simulations with the particle in cell (PIC) method: pushing particles. We introduce the commonly used leapfrog method, and provide a simple numerical algorithm in the form o...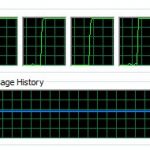 Get results faster with Java multithreading
Code parallelization is the process of modifying a simulation program so that it can take advantage of multiple computational cores to obtain results faster. One method is to distribute the workload locally in the form of computational threads. Java...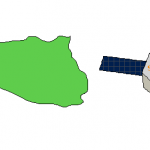 Spacecraft Surface Charging
A spacecraft acts as an isolated probe and will become charged due to the presence of space plasma. Surface potential will change due to the thermal motion of electrons and ions. The potential will continue to change until the fluxes of the negative ...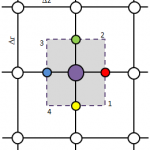 The Finite Volume Method
The Finite Volume Method (FVM) is an algorithm for solving differential equations. It is based on the integral formulation of the problem, with each computational element corresponding to a volume over which the integration is performed. It is somewh...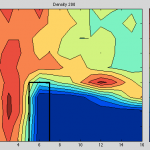 The Electrostatic Particle In Cell (ES-PIC) Method
Particle In Cell (PIC) is the name of a method used to numerically model dynamics of ionized gases, or plasmas. Its name stems from the fact that the gas is represented by a large number of computational particles that move in a disretized domain. Th...